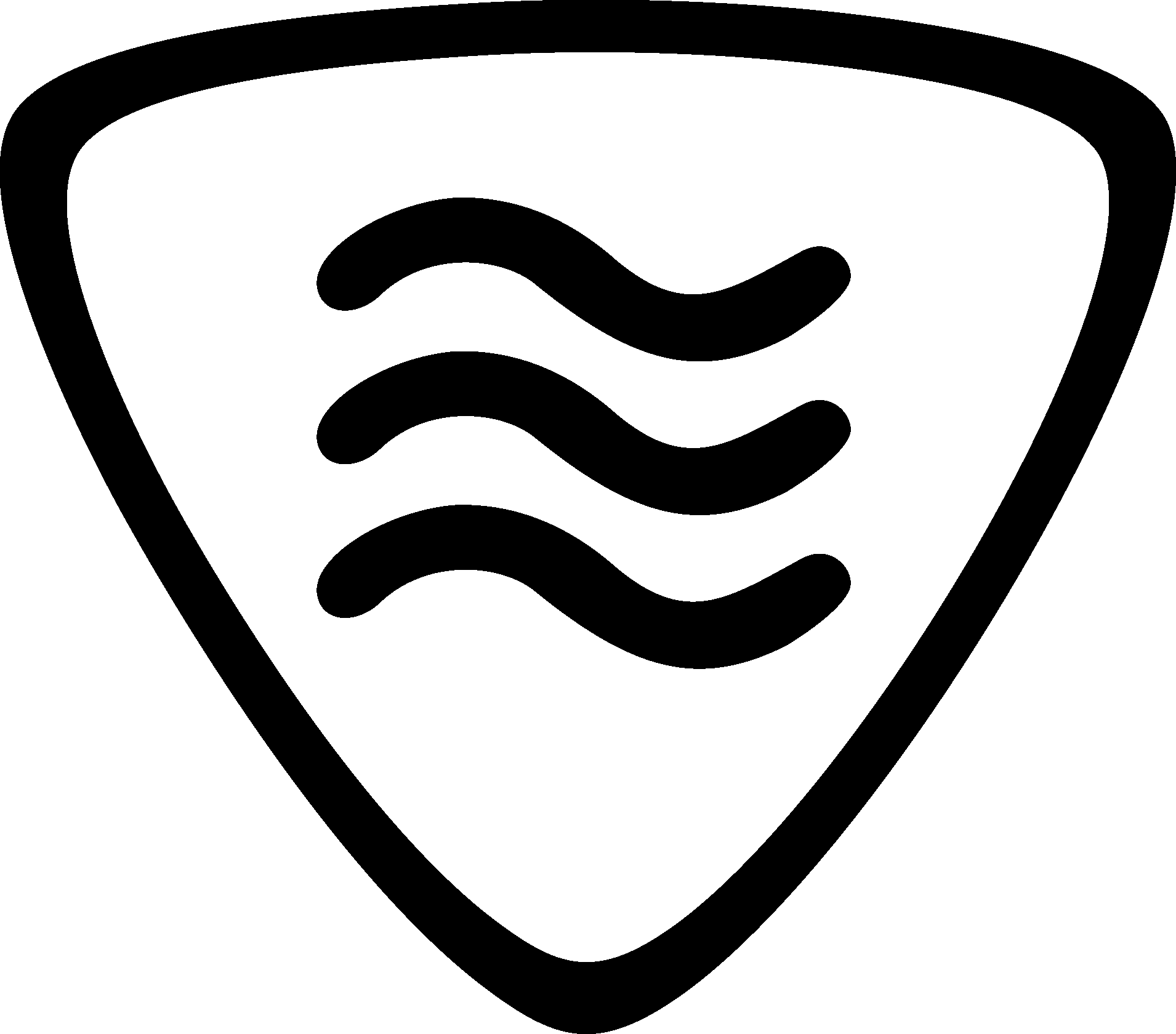 FREEDIVE YOUR LIFE
DESCENT MK1 REVIEW FREEDIVING
GARMIN DESCENT MK1 FOR FREEDIVING
HANDS ON, REVIEW & TEST
---
Für die DEUTSCHE VERSION HIER klicken
Tracks your heart-beat while diving, great connectivity, rechargeable battery, simple functionality, vibration as a depth-alarm, GPS navigation and many more features should be integrated in this wonder dive computer by GARMIN.
But does this really work under water?
What are the benefits for freediving?
Are these features necessary or even disturbing?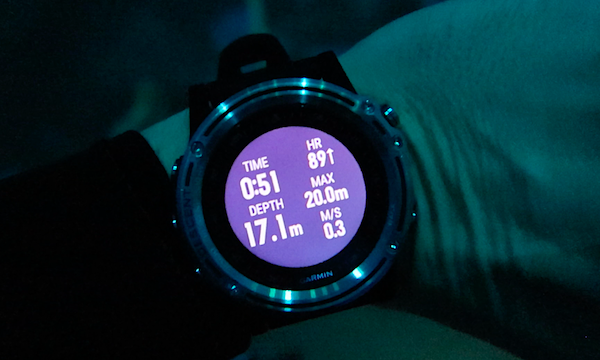 A while ago I was asking on many different platforms which features a new dive computer should have for freedivers. Within this review I do my best to answer all these questions and report about my first tests freediving the Descent Mk1.
Garmin asked me for my test-results to improve features to fit for freediving. So some things are on the way to get adjusted.
To put my hands on the Descent Mk1 I spend a day at the Dive4Life in Siegburg, Germany. The pool has a max. depth of 20m, which I consider a good start for the first tests.
My focus was on:
- seeing how and if these features work out for freediving
- the connectivity with other devices
- reliability
- comfort
and settings in general
Let's see if the Descent Mk1 can proof Garmin's promise.
FIRST IMPRESSION
The Descent Mk1 comes in 2 Versions. The Silver made from steal with a silicon wristband and the Premium Black made from titanium with a titanium wristband.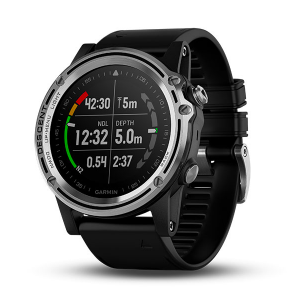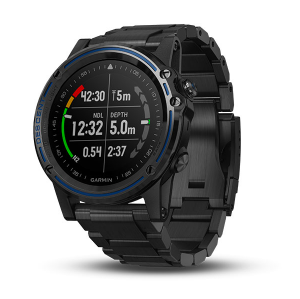 Both versions are very good manufactured, a real high quality product. I don't even feel the watch on my wrist. The silicon wristband fits well from the beginning on. Garmin offers other wristbands in colors from green to red and a leather band too. The wristband can be replaced within seconds. You just unclip and change it within another wristband. The clip works out just fine and makes it easy to replace or enlarge the wristband.
CONNECTIVITY
Garmin provides the Software "GARMIN Connect" which is available as a online interface as well as a free App. The Descent Mk1 is based on the Fenix 5X and brings all of its functions + now the new diving functions, so it just words. Well done.
I came out of the pool, switched my Bluetooth on and tadaaa, had access to my diving profil and all other tracked data. Here is no computer needed to synchronise, only to set up the Garmin Connect-Account at the beginning. A big plus is the possibility to get updates via Garmin Connect for the Descent Mk1. If and when there are updates available. Additional you can set up your dive modes on your computer or smartphone.
A fact that I really enjoyed is that I can track a whole training in 1 file. Like that I see my surface intervals, the total training time and I can overlay my heart-beat + water temperature to this file. Here you see the file with depth, time and heart-beat.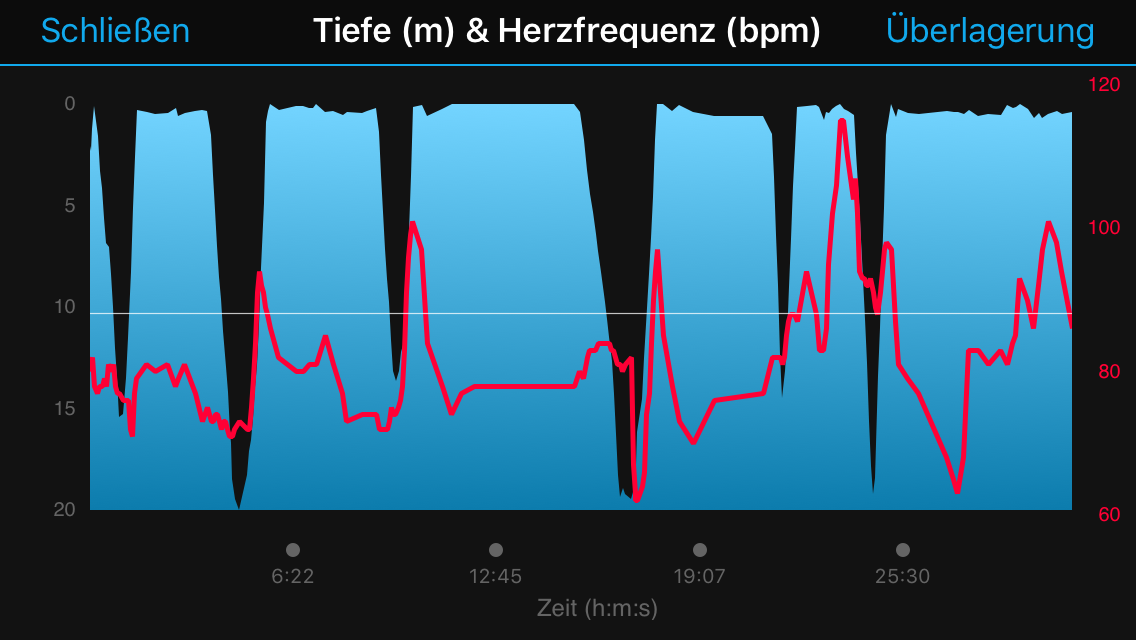 ALARM/NOTIFICATIONS
There are 3 different ways to get notifications:
1 – visual – it lights up and you can read that you reached a set limit
2 – sound – there are two repeating beeps which are ok to hear
3 – vibration- works out even when the computer is on top of the suit
All these notifications can be set together or alone. For example a sound at 10m, a vibration at 20m and another vibration and sound at the bottom. I tried 10 notifications and I could have set more.
There are even surface-time-alerts to set, which can be good for a specific training.
→ Alarms on the ascent are not included yet
→ You need to leave the Apnea-Mode to reset the alarms. In that case a new file will be recorded. Normal with other computers, but this can be improved.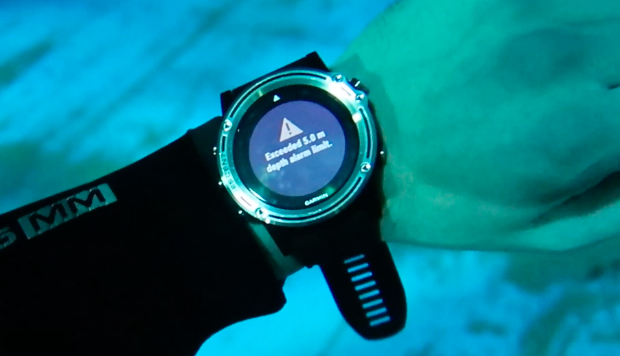 HEART-BEAT
As you see in the pictures, it really works. Sure, it needs a connection to my wrist to get the heart-beat. The sample-rate is 1 per second and it doesn't work when I put the computer with the sensor on my neck and under my hoodie, but ok.
→ If it is possible to increase the sample-rate to 2 or 3 measurements per second?
Let's see what Garmin says in the next review
→ How about vasoconstriction when I'm diving deeper?
This will be tested on the next review when I'm getting back to the sea.
RECHARGEABLE BATTERY
The battery recharges quickly and lasts in the normal watch-mode, without tracking my sleep, for 15days. In diving mode it should be 40h, which is quite long and needs to be tested again.
The Descent Mk1 comes with a clip where you can fix and connect it via USB to recharge wherever you want to.
GPS & NAVIGATION
The GPS needs some time in the beginning to track where I am. In the first time it can take up to 20min. Afterwards we talk about 0,5-2minutes. As it is a coloured display, the maps are good to see. Same as on a smartphone, just a smaller screen.
With the GPS you can mark points on the surface, to get back there or share the spot with others. So when you want to get back, the navigation can lead you back.
This works only on the surface, but underneath you can use the integrated compass.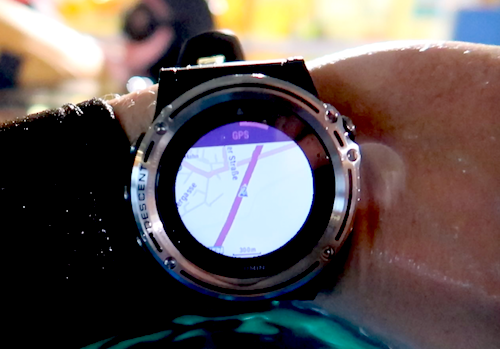 DYN-TABLES
Tables are not included in the Apnea-mode. To track your training in the pool it is possible to switch into the Swimming-mode to see your dive(swim)-time, turns and total distance.
BACKLIGHT
It is adjustable for the Apnea-Mode to leave the light on while diving. The mode provides 5-100% brightness & there is one button only for light.
TIDES & MOONCALENDER
When connected to the smartphone it becomes a smart-watch and can send you notifications for weather, rain, moon and meetings via your calendar. There are free downloads in Garmins Connect IQ-Shop to individualize your display design.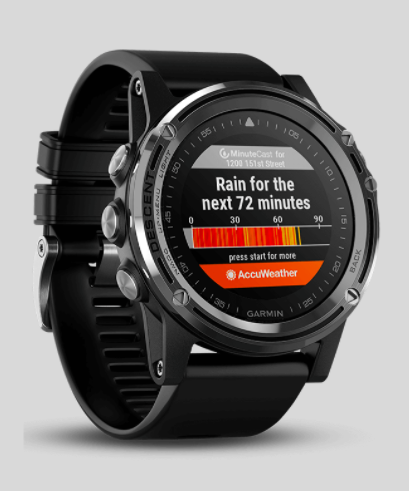 ASCENT & DESCENT SPEED
In both directions you can see live how fast you move. If you need more details go to Garmin Connect afterwards and zoom into your dive-files.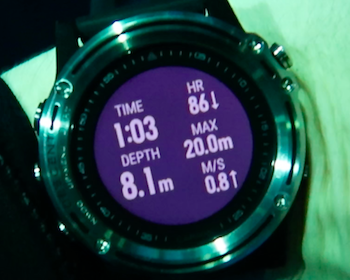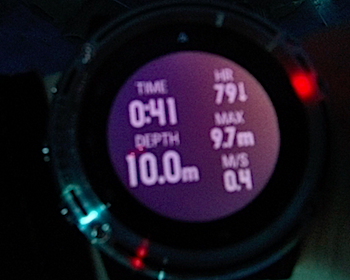 WHAT I LIKE
- Tracking the whole training in 1 file
- Heart-beat tracking under water
- Individual Alarms and settings
- Backlight settings
- Connecting with Garmin Connect and easily with my smartphone
- Rechargeable Battery
ROOM FOR IMPROVEMENT
- Getting out of the Apnea-mode to change alarms: new trainings file
- Notifications for the ascent
- Nitrogen-saturation after deeper dives in Apnea-mode to prevent DCS
- Count of arm-strokes or fin-kicks
RESUME
In the beginning I was sceptical and had some doubts when Garmin announced a new dive computer. But my first impression while freediving is better than expected. I see a lot of potential for ambitious training, usability and safety when Garmin keeps adjusting some details and can add the tables for the nitrogen saturation.
In general it is pricy with 999€ but if you're looking for advanced training, a fitness watch, navigation more or less a watch for daily use, the Descent Mk1 can be the right match for you.
There are some more questions I'd like to answer as:
- Can the heart-beat be measured below 20m?
- Could it be possible to measure O2-Saturation?
- How does the Descent Mk1 perform when diving for weeks in salt water?
These and more questions will be tested within the next months.
Stay updated and get my Newsletter.
For further questions leave me a comment!
NEUES ZUERST FÜR DICH
[mailmunch-form id="594829"]
FACEBOOK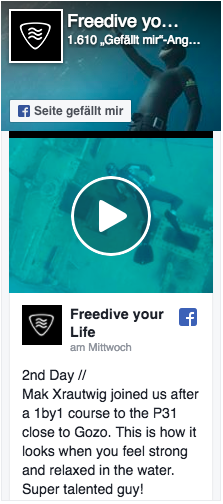 APNEASURF
Apnoetauchen für Surfer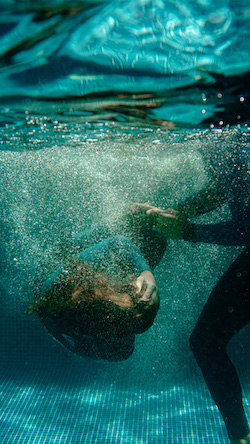 FREEDIVING-CAMP
GOZO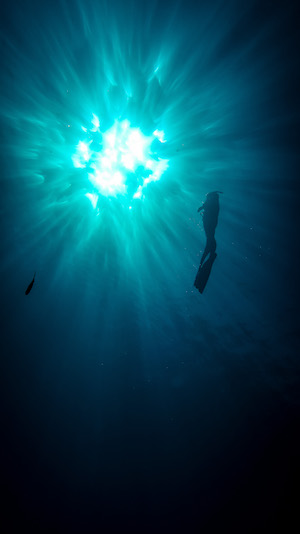 ATMEN
Endlich durchatmen